The Caring Gallery has selected for you the Care works which reflect the relationship of the human being to nature, to others and to his fragility. You can find them in the stands of the galleries present this year at the Drawing Now Art Fair.
DENUNCIATION OF INEQUALITY AND CELEBRATION OF LIFE
In perpetual rebellion against the dysfunction of the world, many of his pieces deal with migration and exile. In 2013, he founded a foundation in Cameroon that welcomes artists and researchers from all over the world to develop proposals in line with the local community.
.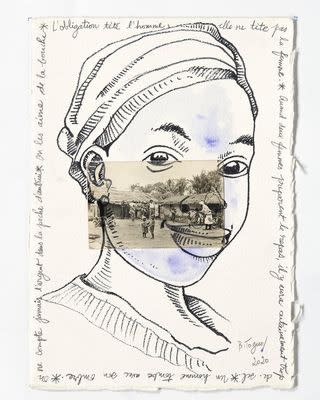 Barthélémy Toguo, Bilongue 9, 2020, Encre, watercolor and collage on paper, 38 x 27 cm. © Galerie Lelong & Co.
humain is animal
Edi Dubien draws hybrid beings, but also scenes of real communion with nature, reminding us that humans are also an animal species.
Edi Dubien, Untitled, Pencil and watercolor on paper, 42 x 29,5 cm, 2021. © Galerie Alain Gutharc.
different facets of woman
Marcella Borcelo uses pop colors to blur the disturbing strangeness of her works, showing two sides of the women presented in the legends.
. Marcella Borcelo, MARBA21 © Galerie Anne de Villepoix
TEXTILE AND DESIGN: INTIMATE AND UNIVERSAL
Odonchimeg Davaadorj represents the body, nature, the feminine, nomadism and the collective which are all themes that build a dreamlike and sensitive universe, very recognizable without being narrative.
Find her in our exhibition, Dreaming of better days.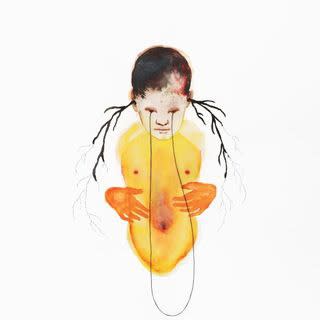 Odonchimeg Davaadorj, Untitled, 2021, 29,5 x 20,5 cm. © Artiste et Galerie Backslash
the flowery onirism
Ethan Murrow has a photographic pencil stroke that plays between scientific possibilities and dreams. Anchoring a flowery body, sign of hope, in an arid world often composed in black and white.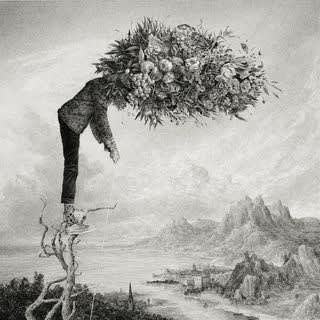 Ethan Murrow, The Gleaner, Graphite on paper, 91,5 x 91,5 cm, 2021. © Les Filles du Calvaire
organic or vegetal forms
Between sculpture and drawing, Gaëlle Chotard shows the strangeness of the rift: we don't know if we are contemplating the detail of a landscape or an organ, reminding us how similar all living organisms are.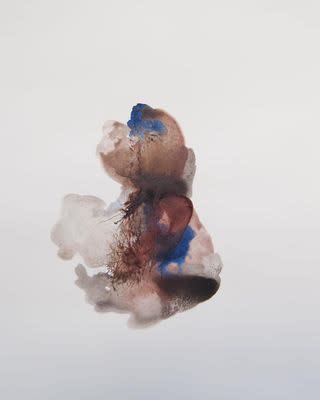 Gaëlle Chotard, Untitled, 2020 Encre, watercolor on paper, 36 x 26 cm. © Galerie Papillon