« In 2018, in order to strengthen the impact of its actions and as a continuation of the projects already supported, the Executive Committee of the Fondation Médecins du Monde has chosen to give priority to supporting associations in the South working in favour of women's health and rights. Given my background, I am totally convinced by this strategic choice. The Covid-19 pandemic has caused, and will continue to cause, millions more people to fall into extreme poverty, the vast majority of whom are women. We are also beginning to measure its extremely deleterious impacts on access to healthcare, including - not surprisingly - sexual and reproductive health. »

Catherine Giboin, President of FONDATION MÉDÉCINS DU MONDE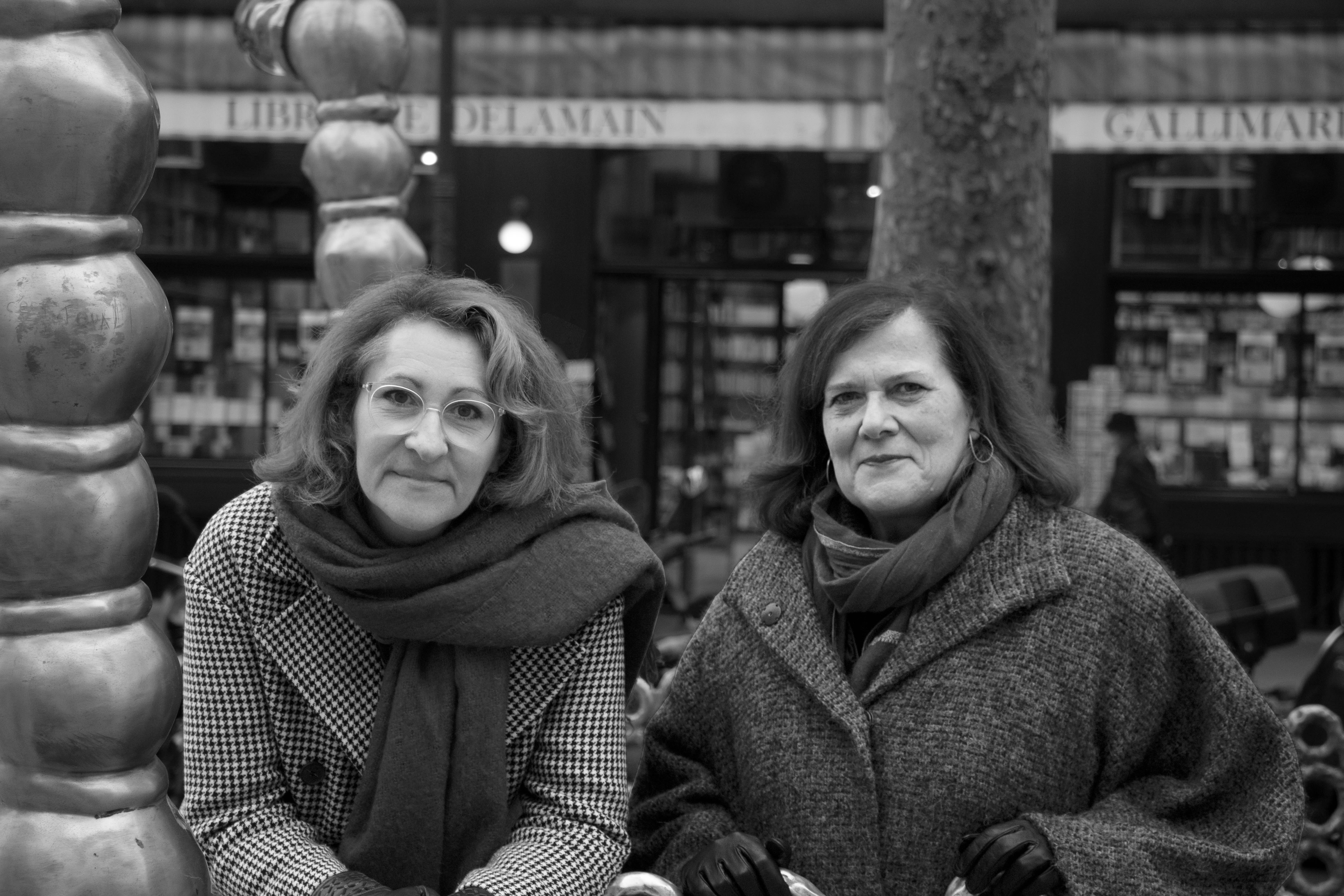 Florence Manuguerra and Catherine Giboin. © Louis Gouze
Created at the end of 2014 under the aegis of the Fondation de France, the Fondation Médecins du Monde works to build a world where the obstacles to health have been overcome and where the right to health is effective for all.
« Our commitment to women's rights and health is all the more important because it is a cause that is not widely supported. In 2017, only 7% of French foundations declared that they were acting in favour of women and girls. In the United States, only 1.6% of all donations go to this cause. It is therefore a major issue today. »
The Foundation aims to improve the rights and health of the most vulnerable women in France and abroad in a sustainable way through 3 levers of action :
1) MILITATE by supporting women-led civil society organisations
TO PREVENT AND MANAGE UNWANTED PREGNANCIES
Afia Mama, founded and led by Anny Modi, is a civil society organisation aiming to improve women's access to sexual and reproductive health care and combat gender-based violence. With the support of the Foundation, it is building a welfare centre for women and young people in Kinshasa in order to implement its prevention and education programme.

TO IMPROVE ACCESS TO HEALTH CARE FOR WOMEN IN THE GAZA STRIP
Culture and Free Thought is an independent Palestinian civil society organisation established in 1991 by five women. It aims to strengthen Palestinian society through interventions in the fields of health, education, culture and advocacy. It runs the only women's health centre in Gaza run by women.
TO GUARANTEE AND EXPAND ACCESS TO ABORTION IN COLOMBIA
Created in 1998, the Mesa por la Vida y la Salud de las Mujeres is a Colombian feminist collective - in which Médecins du Monde participates - that defends sexual and reproductive rights. It campaigns to consolidate and broaden the legal framework to guarantee access to abortion, to fight against the criminalisation of women who have recourse to abortion, and to improve women's and girls' access to legal abortion, to health and to sexual and reproductive rights.
« Women's and feminist NGOs in the South carry the potential for social change, yet they are the ones who are underfunded (and have seen their funding decrease during the pandemic). Only 1% of aid with a gender focus at the OECD level goes directly to women's organisations in the South! »
2) INNOVATE by funding innovation and field research
TO IMPROVE THE TREATMENT OF GENDER-BASED VIOLENCE
As part of Médecins du Monde's gender-based violence prevention and care project in Burkina Faso, the Fondation Médecins du Monde is examining a request for funding for a research project aimed at reducing delays in access to care, improving the quality of care by all actors, and strengthening the impact of prevention actions. In 2019, the Foundation financed research carried out by the American NGO Population Council in Nigeria. This work enabled us to analyse the conditions under which violence is practised, the cultural and economic barriers to seeking care, and the skills and know-how to be developed among healthcare workers. The results are intended for Médecins du Monde teams and national or international field workers implementing services for survivors of gender-based violence.
TO PREVENT CERVICAL CANCER
The Fondation Médecins du Monde is examining a request for funding for an operational research project on the screening and treatment of precancerous cervical lesions in Côte d'Ivoire. The objectives of this project are to better understand women's expectations, representations and constraints in relation to this pathology, to identify, from among existing and validated protocols, the one best suited to the context and the health system (accessibility, feasibility in terms of training, equipment, etc.), and to propose recommendations and advocacy guidelines on both prevention and treatment. From 2018 to 2020, the Foundation funded research on the same topic in Burkina Faso. The research enabled us to test and validate the acceptability and feasibility of a screening and treatment protocol. This protocol is part of the WHO's global strategy to accelerate the elimination of cervical cancer and has been adopted by the Ministry of Health. We have trained more than 100 health professionals and strengthened 12 health centres, including 3 at secondary and tertiary levels.
3) RAYONNING by training in good practice and disseminating operational and/or research results
PARTICIPATE IN THE GLOBAL REFLECTION OF THE HUMANITARIAN SECTOR ON ITS PRACTICES AND ITS EVOLUTION
Alternatives Humanitaires is an international journal of debate and research on humanitarian action. Published three times a year, its bilingual (French/English) issues are available in print and on its website. Alternatives Humanitaires was co-founded by the Red Cross, Handicap International and Action Contre la Faim, and has since attracted other partners such as the Fondation Médecins du Monde.
SCIENTIFIC DAY ON HUMANITARIAN AND SOLIDARITY HEALTH
Each year, Médecins du Monde organises the Scientific Day on Humanitarian and Solidarity Health in partnership with the Médecins du Monde Foundation in order to present the results of the research carried out by Médecins du Monde and its partners, and to disseminate good practice. In 2021, the Day will focus on ethical issues in humanitarian research.
Since the foundation's creation, 18 projects have been supported in 14 countries.
« Our commitment is unique, the associations we support do extraordinary work, it is up to us to amplify their impact and make their voices heard. »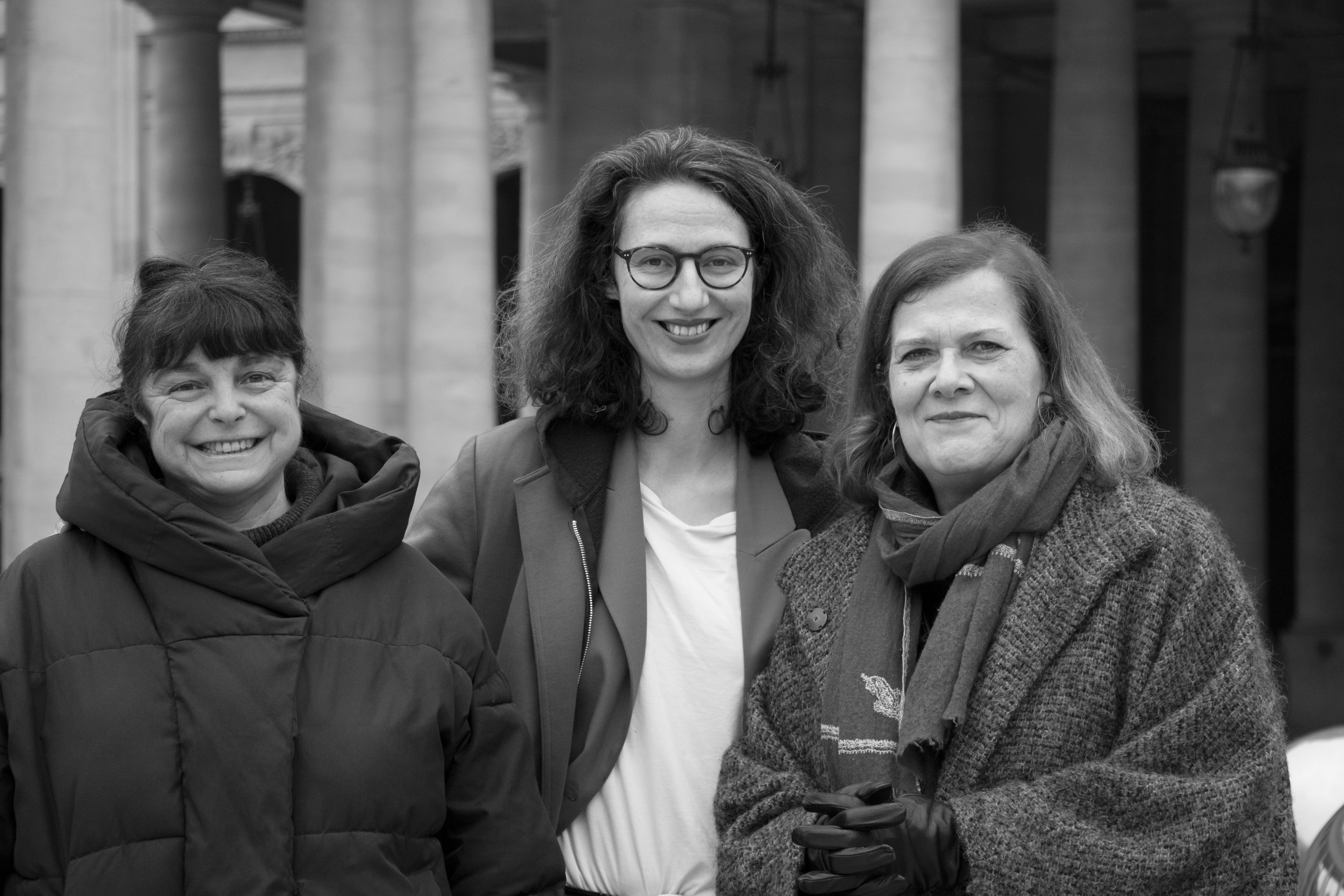 The Fondation Médecins du Monde team, from left to right : Sophie Zaccaria, Alicia Couderc and Catherine Giboin. © Louis Gouze
---
CATHERINE GIBOIN's INTERVIEW :