"For several years now, Habitat et Humanisme has been promoting access to culture for the families in difficulty that it houses. Convinced of the role that culture can play as a lever for social integration, it is natural that the association adheres to this project of solidarity and commitment of artists. The collected sums will allow the implementation of cultural actions for young people housed by our association. "
Alice Deloffre-Blondé, National Partnerships Manager at HABITAT ET HUMANISME
In collaboration with The Caring Gallery, a plan was created specifically for youth, which will finance projects for young people housed by Habitat et Humanisme. The sales of works of art will provide to young people leisure facilities, cultural outings, educational activities, etc. And this in particular within 2 residences:
- The social residence "La Villa"

- The Foyer de Jeunes Travailleurs " Les Hypoquets "
For over 35 years, in response to the exclusion and isolation of people in difficulty, the Habitat et Humanisme Movement has been working to promote housing, integration and the recreation of social ties. With a strong focus on innovation, the Movement has developed economic tools with a social vocation to finance and carry out its activities.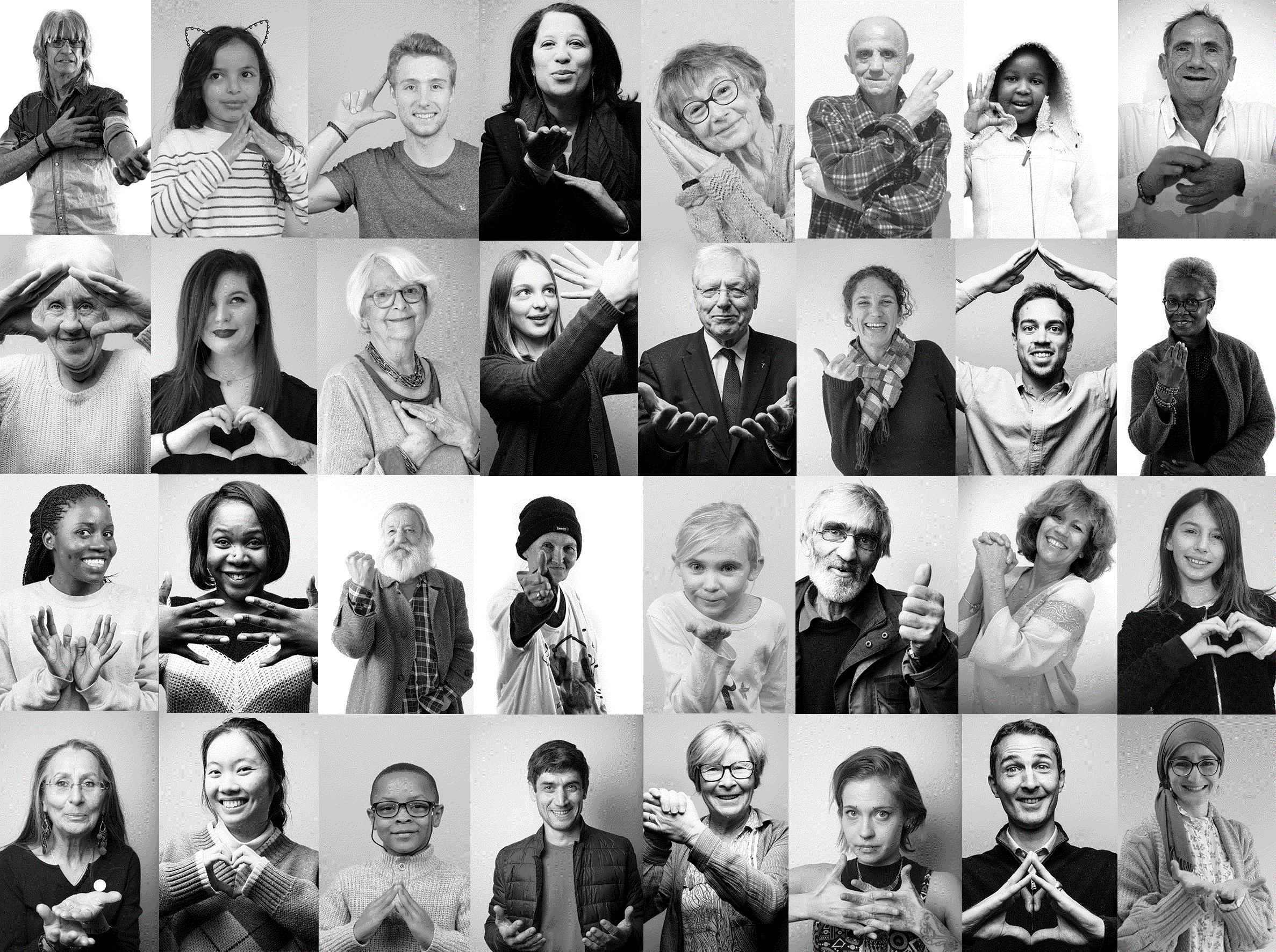 Habitat et Humanisme's mission is to :
- enable people with limited resources, who are in a precarious situation due to their social situation, age, disability or health, to have access to decent housing, adapted to their situation and resources,
- contribute to a city open to all, by favouring housing located in " balanced neighbourhoods ",
- offer personalized or collective support to encourage the recreation of links and social integration.
"1 purchase of a work of art = 1 cultural breath of fresh air for young people: a beautiful equation!"
Offering housing adapted to the various forms of precariousness
To respond to the different forms of precariousness and the specific needs of people in difficulty, Habitat et Humanisme offers various types of housing and is experimenting with innovative housing solutions (social residences, boarding houses, intergenerational housing, etc.)
Supporting people to recreate links and promote integration
Habitat et Humanisme's teams offer local support to people who are housed in order to encourage the recreation of social ties, integration and autonomy. Depending on the type of housing and the profile of the household, personal or group support is provided.
In all cases, it is based on the values of the Movement: listening, mutual respect and trust, valuing each person's assets, access to autonomy and citizenship.
Promoting a city open to all
To promote a city open to all, Habitat et Humanisme favors the location of housing in "balanced neighborhoods" and, through support, openness to the neighborhood and urban life. The objective is to contribute to the recomposition of territories and the transformation of relationships between residents, to encourage a change of perspective on fragility and to recreate a true "urban hospitality".
Habitat et Humanisme is present throughout France through a network of 56 local associations. It has housed and accompanied more than 28,000 families in difficulty on their way to reintegration.